Add/Remove Widget
---
To show/hide the achievepedia you can call the event called "Add/Remove UMG" from NoteCore.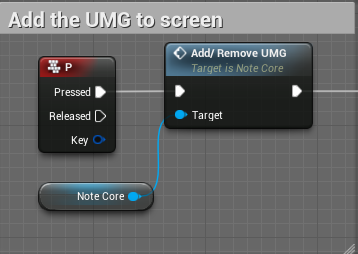 Unlock
---
You can unlock an achievement, location, character to by calling the Unlock node. Specify the type and RowName you added in the DataTable explained below.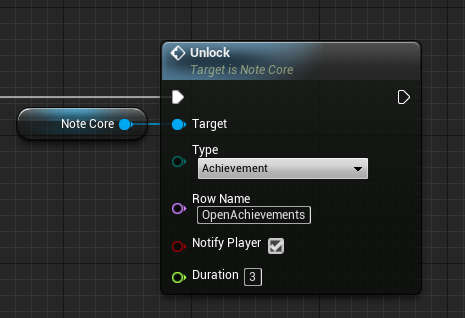 Progress
---
In order to add progress to an achievement you need to call the Add Progress node from the NoteCore, specify the RowName and amount to add.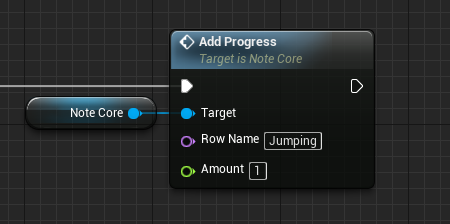 Setting up Achievements
---
Adding Achievements, Locations, Characters, etc:
In the content folder navigate to Achievepedia/Database/. There you will find 5 data tables, each with their respective usage. In this case we will explain an achievement.
In AchievementsTable, add a new entry or change an existing one.
| Property | Description |
| --- | --- |
| AchievementsText | he name of the achievement |
| AchievementImage | The image to use along the achievement |
| Sound | Sound when unlocked |
| Coor | Color of the achievement |
| NameColor | Color of the text on the achievement |
| AmountToHaveBeforeUnlock | How much does the player have to add progress in order to unlock? |